Barcelona will be bigger than Brussels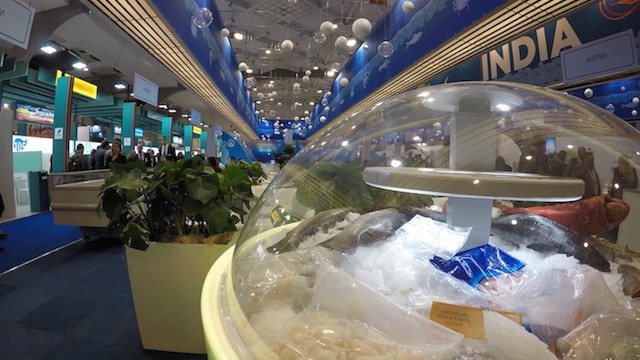 The first seafood exhibition to take place in Barcelona is already bigger than any previous event in the history of Seafood Expo Global / Seafood Processing Global.
Organizers expect it to relaunch the in-person events of the global seafood industry, as it will take place in April next year at the Fira Barcelona Gran Via venue.
With five months from the 2022 event, 41,985 square meters of exhibition space has already been sold, an increase of 3.3% from 2019, which was the largest since its inception.
"We are delighted to see that our first global event in Barcelona is generating strong interest within the industry. To date, we have already received contracts for the 2022 edition representing greater exhibition space than all editions of Seafood Expo Global / Seafood Processing Global, and it is growing every day, "said Wynter Courmont, Director of the event, Diversified Communications.
"With five months remaining in the sales cycle, we look forward to having a successful first edition in the beautiful city of Barcelona and bringing our global audience to the Fira de Barcelona, ​​as well as developing special events for deliver an enhanced on-site experience with a comprehensive conference program and the Seafood Excellence Global Awards. '
Seafood Expo Global / Seafood Processing Global is the world's largest and most diverse seafood trade event, bringing together over 29,000 industry professionals from around the world and over 2,000 exhibiting companies from 89 countries.
"In 2022, we understand that the situation with COVID-19 can be volatile and that businesses, depending on their location, could face travel restrictions," said Liz Plizga, vice president of the diverse group.
"We are working closely with Fira de Barcelona and the city to ensure that we can host a valuable in-person event that will bring back the representation that makes Seafood Expo Global / Seafood Processing Global the global seafood market and the most comprehensive trade event in the world. '